We would like to take this opportunity to thank all of our children and parents who have supported us over the years. Back in January, we received a visit from OFSTED and we are now delighted to announce that we were rated OUTSTANDING! We are absolutely over the moon!
The report states that Whikidz works hard in 'providing children with high-quality care and a wealth of exciting opportunities to explore and learn.' They also stated that 'Children behave impeccably well,' and that 'Children display exceptionally high standards of behaviour.' It also outlines in the report how much support that we have from our parents – we are truly grateful.
If you would like to read the full report, please click the link below or pop into the club for a copy.
Team Whikidz x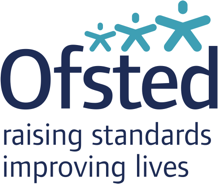 https://reports.ofsted.gov.uk/inspection-reports/find-inspection-report/provider/CARE/EY363898